I am curious about the multiplicity of factors that support learning in formal and informal settings. My research considers these factors through various lenses and perspectives — motivation, curiosity, creativity, environment, socio-techno, socio-cultural, and cultural-historical. I draw on theoretical frameworks — motivation theories and models — and conceptual frameworks — activity theory, systems and design thinking — to support identification and analysis of opportunities to create frictionless face-to-face, virtual, and blended learning environments.
I conceive "frictionless learning environments" as the integration of optimally structured space, time, resources, and community interaction to support achievement of individual and group learning goals. Environment is considered from an external context and internal context perspective. Frictionless here, does not dispute the work of Derek Muller who shared the importance of friction – that is not making learning so easy that we are inattentive.
My current work centers around merging teaching, learning, and assessment into collaborative, responsive digital spaces.
A Gates Foundation Grant supported the development of one of these spaces.  Press Release August 2013,  Business Wire and EdNet Insight.
RESEARCH SPACE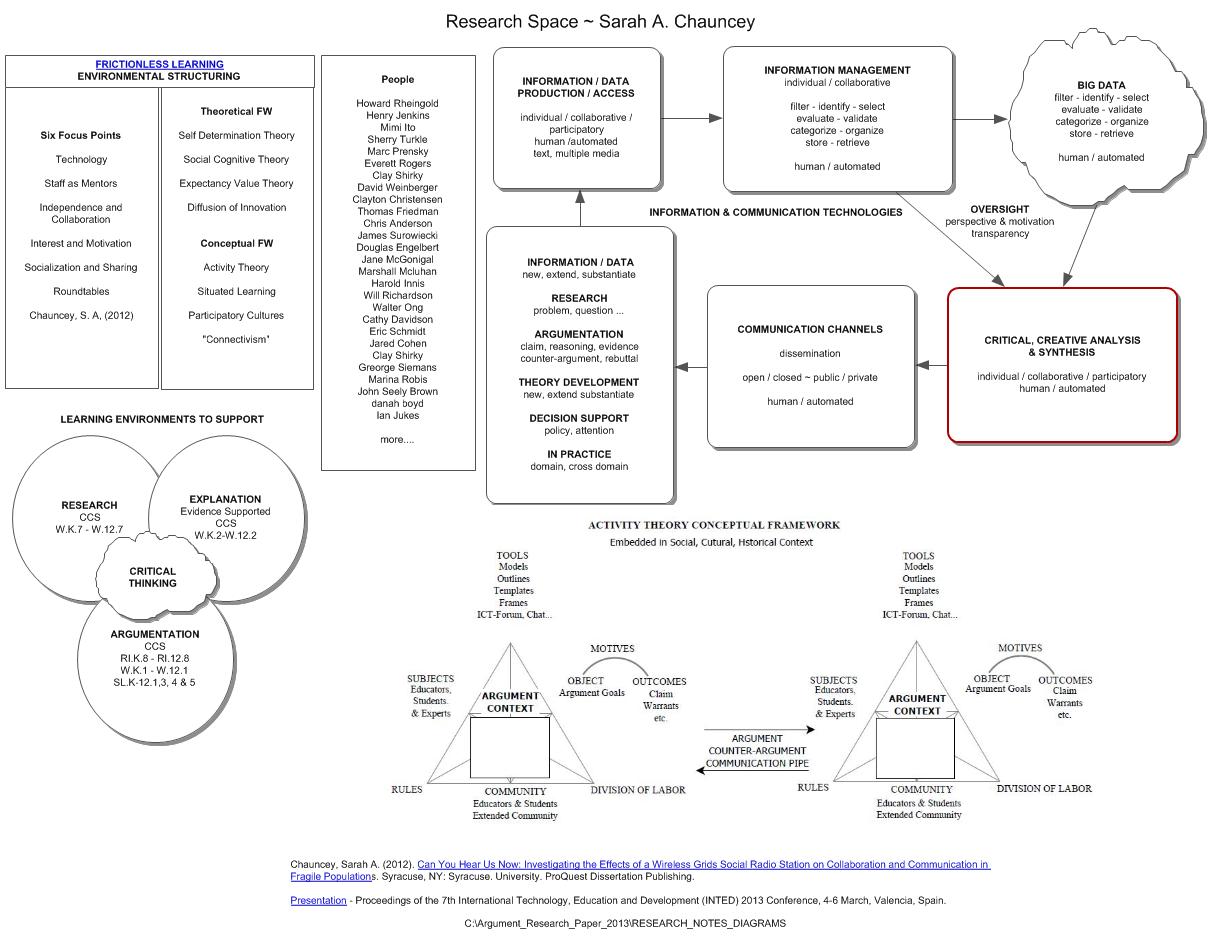 2018-09-15